What benefits do you get?

Full SEO analysis at the start: we do an SEO audit of the site and identify all errors at all rates

The team works: programmer, SEO-optimizer, copywriter, project Manager, technical Manager, layout designer, low cost of technical adjustments

Absolutely transparent work, a plan for SEO work for 6 months ahead at Your fingertips
Our tariff
We work on a postpaid basis. You pay after we complete the work
Basic
Keyword & Marketing Research
Content manager 2 hours (create or edit up to 6 pages)
Copywriting up to 5 000 characters
525$
Standard
Keyword & Marketing Research
Content manager 4 hours (create or edit up to 12 pages)
Copywriting up to 10 000 characters
975$
Advanced
Keyword & Marketing Research
Content manager 6 hours (create or edit up to 18 pages)
Copywriting up to 15 000 characters
1500$
Tracking, Analytics, and Reporting
We often hear nightmare stories from clients about SEO companies "not doing anything." We actually want you to know what's going on with your project so that you can help provide information and be confident about our work!
Monthly Report

Your project manager generates a monthly report and discusses it with you extensively. The report includes analytics, completed projects, and future plans. If necessary, your project manager may also recommend program and strategy adjustments.

Call Tracking

Cell tracking and A/B testing help us to determine customer information including their location, the search phrase they entered, and what converts them to customers. This contributes immensely to conversion optimization.

Google Analytics

We track the SEO for all our clients with Google Analytics. With Google Analytics, we can access valuable information that helps us to point out the merits and demerits of our strategy so that we can make the necessary adjustments.

Website Traffic Reports

We offer uniquely designed dashboards, determined by your needs, as and when required. The monthly discussion with your project manager ensures that we are in complete agreement.

Keyword Ranking Reports

At AwebSystems, quality traffic and increased conversions are our focal points instead of rankings. However, we understand that rankings are crucial in observing trends and possible defects so they are included in our reports.
Prepare your business to take off with the help of AwebSystems in Garland. We build SEO strategies and help hundreds of companies in Garland to increase their revenues and strengthen online visibility. As a business owner working in the hectic area of Garland, you want to ensure that your company is visible for potential customers searching for products and services online. Our experts know how to tailor your website to meet all the required guidelines for SEO advertising and increase your rankings in search engines. We thoroughly assess the qualities of your existing website, our attentive copywriters ensure that every bit of text is suitable for Search Engines, whilst AwebSystems' marketeers build successful strategies specifically for each customer. We have been in the business of SEO since 1991 and working around the Dallas region provided us with an accurate knowledge of existing competition leading to developing best practices in placing our clients' website at the top of the ranking and ensuring a smooth and easy search for the audiences.
CONTACT US TODAY
Fully Dedicated To Your SEO & Marketing Success
Get a group of talented marketers and SEO experts to work on your Business or Enterprise SEO project. We guarantee results.»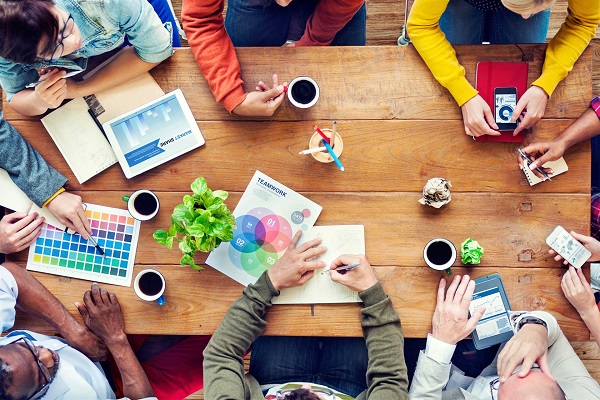 Let's increase your sales