PPC Management
We deliver paid marketing solutions that increase conversions and decrease cost per lead. We reverse engineer your business goals through an in depth research + discovery phase, first defining your target cost per acquisition, and then formulating a plan to achieve our goals.
What benefits do you get?

We create a mind map for each campaign at the project launch, and then — the full semantic cor of the project

We do daily manual monitoring of bids and conversions, and make adjustments to advertising campaigns

Analyze conversions and spend your budget effectively

We increase site conversion by improving landing pages with the help of marketers and SEO specialists
PPC MANAGEMENT
Google Ad campaigns are continually changing. They must be monitored closely at regular intervals. At AwebSystems, we are a Google Certified Partner with many years of experience in the management of customer accounts with the highest degree of professionalism. We do not subcontract our services or overburden our experts with hundreds of client accounts. Our goal is to create long-lasting partnerships- while ensuring that you get the maximum value for your adspend.
PAY PER CLICK SETUP & AUDIT
Regardless of the service you require, be it the launch of a new pay-per-click campaign, or the management and improvement of your existing campaign, AwebSystems completes the process quickly and efficiently. Most times, the job is started within one week. Through our proven methods and regulatory mechanisms, we can rule out possible errors and unnecessary waste of funds which commonly occur at the initial stages of paid search campaigns.
AD CREATION
Your ads will be created as soon as we have all the necessary information. While this appears simple, good ads are essential if you want to succeed. Ads must instantly (1) convey accurate information, (2) motivate your audience to click, (3) increase conversion rates.
LANDING PAGES
Attracting new visitors to your website is just one stage of the sale process. Once your adspend starts to increase, the conversion rate of your landing page becomes very important. At AwebSystems, we optimize the chances that your web visitors carry out the action you intended them to — complete a purchase, contact you, or provide specific information. This can be done by carefully curating and developing landing pages related to the advertisement, providing relevant content and CTA on the landing pages.
RETARGETING ADS
Remarketing, or retargeting, is a strategy used by LinkedIn, Facebook, Google, and other platforms to promote your ads to recent visitors of your website without necessarily converting them. It is an effective and affordable way of ensuring that you are within the view of potential customers who may require your services.
REPORTING & COMMUNICATION
At AwebSystems, we prioritize transparency in all our business dealings. We continually communicate with you regarding the performance of your campaign and provide valid suggestions. You can access your data whenever you request it and you'll be informed about your present allocation and adspend by your PPC manager. You are a signatory to your account and can directly make payments to Google. We do not charge hidden fees, neither do we attempt to shortchange you.
WHAT IS THE COST OF A
PAY-PER-CLICK

CAMPAIGN?

Your budget is set at the start of your PPC campaign. As far as you haven't exhausted the funds in your budget, Google will place you close to the top of the search engine results page related to your chosen keyword phrases. You must ensure that your budget is adequately funded to finance the keywords that determine your ranking. For instance, if the keyword phrase "cheap PPC management" has a CPC (cost per click) of $50 and your budget is $300, this amount will be exhausted in a couple of clicks. However, you also don't want to have an excessive amount of money in your budget only for your funds to be used for an obscure keyword phrase. It is highly beneficial to research your PPC campaign ideas extensively before committing your resources and time to a campaign.
HOW CAN
PAY-PER-CLICK

COMPLIMENT AN SEO CAMPAIGN?

AwebSystems takes pride in being one of the leading PPC and SEO marketing companies in the country. The success of our campaigns can be attributed to our flexibility and innovation. We monitor the entire course of a PPC campaign and make necessary adjustments when necessary. This is particularly important when combining SEO and pay-per-click campaigns. For example, SEO may perform effectively with specific keyword phrases, however, there are times when the performance of a customer's webpage will be suboptimal especially if the keyword is complicated. The performance of the page can be optimized through a temporary PPC campaign that will increase the ranking of the page on SERP.
Advantages of Pay Per Click
There are several features of a
Google PPC campaign that are
appealing to small, medium, and
large businesses:
Your business sets and controls its own budget
Your site will appear at the top of Google searches for specific keyword phrases
A PPC campaign can work in conjunction with your existing SEO campaign
A PPC campaign can pump-prime traffic to your website until it's performing well on its own
Your business can increase traffic to a page on your site for a specific event or rollout
CONTACT US TODAY
Fully Dedicated To Your SEO & Marketing Success
Get a group of talented marketers and SEO experts to work on your Business or Enterprise SEO project. We guarantee results.»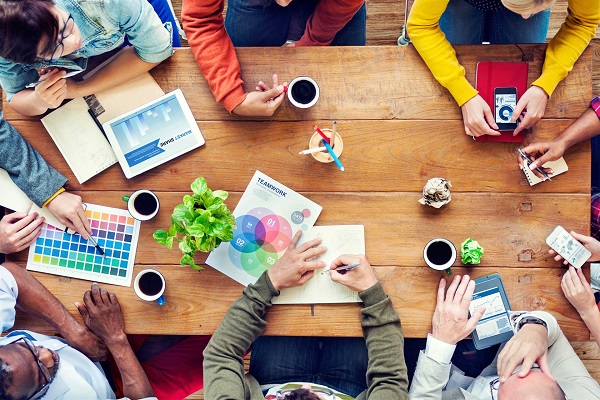 Let's increase your sales